KinFigure Kinvention 2021: Trans4m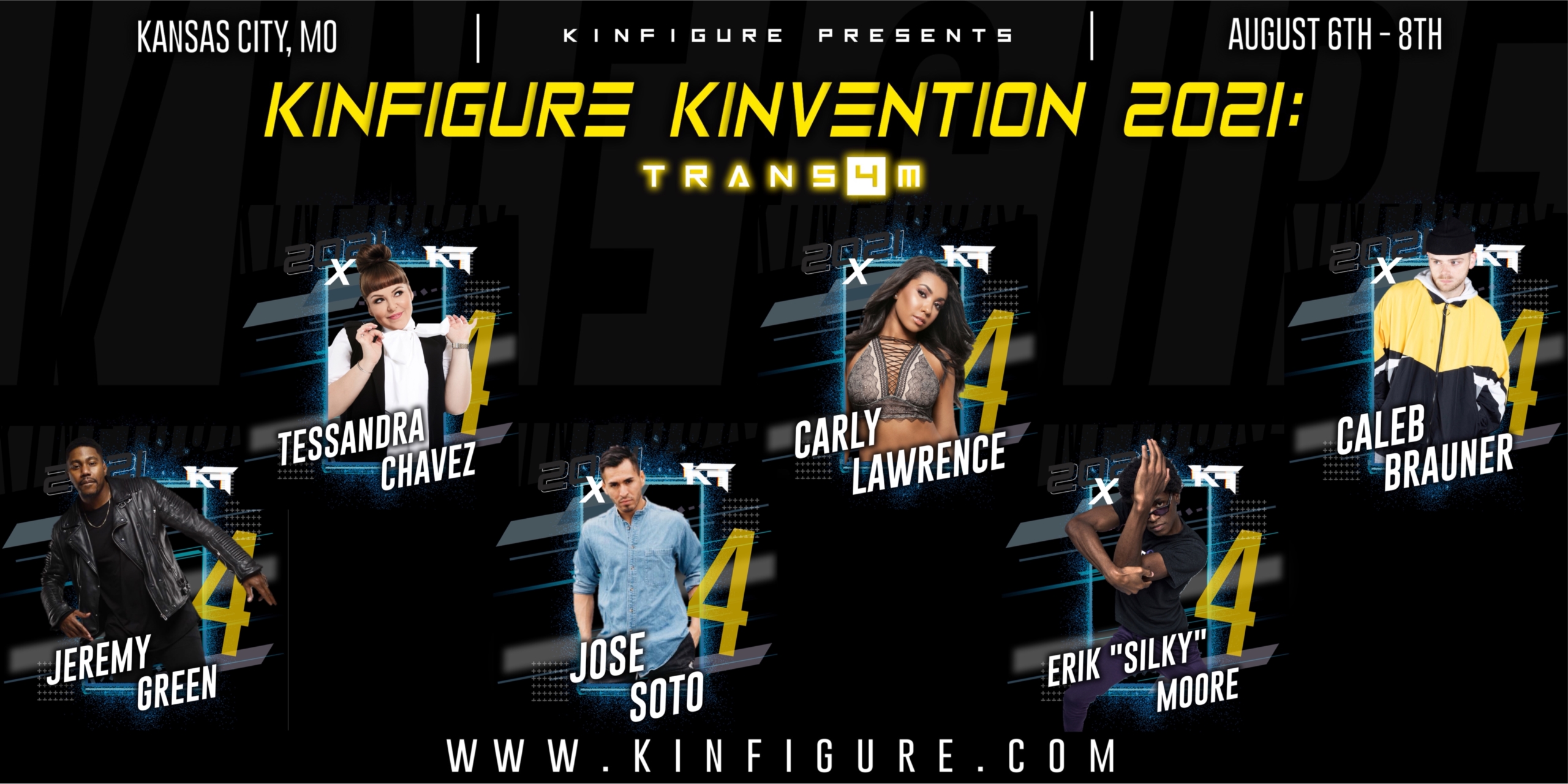 KinFigure Kinvention 2021: Trans4m
820
820 people viewed this event.
Kinvention Includes:
Classes in various genres, styles, and techniques with some of the most leading, working, hiring, & sought after choreographers and dancers in the industry.
Each year the convention is based on a theme or concept, which is what drives the lesson in each teacher's class.
KinFigure Kollection merch
Auditions for LA & NY based agencies
Auditions for colleges across the globe
Audition for the KinFigure Kollective
(Audition is optional but is for the Kinfigure Kollective AND scholarships, college, and agent opportunities)
KinFigure Kollective is our dance collective, family, mentorship program, and so much more. You get one of a kind hands on training opportunities with some of the industries best, professional job opportunities, Audition opportunities, Referral to Dance Agencies in Los Angeles and New York, and so much more. Most importantly you'll find a dance family unlike any other. Genuine people who love, care, and support each other along one another's journey.