Forefigure Summer Workshop Kansas City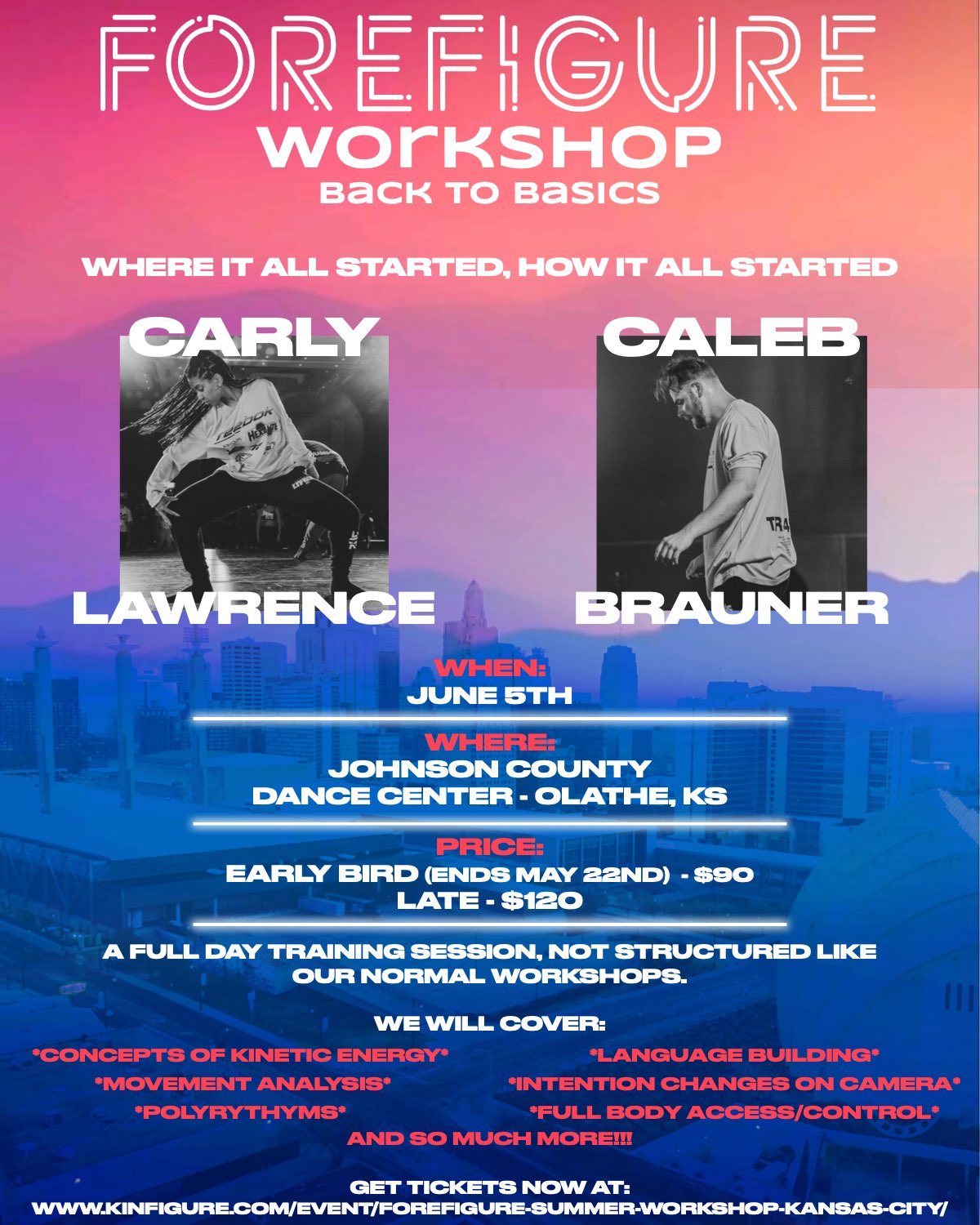 Forefigure Summer Workshop Kansas City
255
255 people viewed this event.
**PLEASE SIGN PARTICIPANT WAIVER (RED TAB AT BOTTOM RIGHT OF SCREEN) BEFORE YOU REGISTER**
KinFigure presents year 4 of our annual Forefigure workshop experiences. We are so happy to announce our Forefigure Summer Workshop in Kansas City on June 5th. We will be bringing you a one-day workshop filled with a training session not structured like any other of our workshops. Forefigure is our more intimate workshops with smaller numbers to allow the dancers to feel more connected to the experience. Come out and have some fun, explore, discover, grow, and get back on the dance floor with your friends and community. Expect classes in various genres, working on concepts of kinetic energy, movement analysis, polyrhythms and so much more. Forefigure allows an opportunity for dancers to win scholarships to our KinFigure Kinvention 2022: Love Vs Fear!!!
We can't wait to see you there!
Location:
Johnson County Dance Center 19425 W 151 ST Terrace Olathe, KS 66062
Check in starting @9AM
Classes starting @ 9:30AM